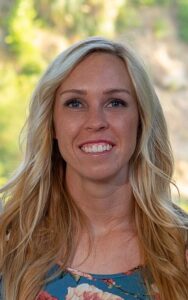 Tara MacDonald
Tara MacDonald is an Allstate Insurance Agent and Personal Financial Representative. She enjoys helping clients become financially prepared and recognizes that becoming self-sufficient is just as important to an individual's mental, spiritual, and social wellbeing as it is to their financial success. She volunteers at several nonprofits in Sacramento and advocates for neglected and abused children and homeless mothers as a writer, educator, and public speaker.
Why Share Family History Stories
About a year ago, while writing a story for a local nonprofit, I had a moment to walk the streets of the public housing projects in Upper Land Park.  Stray dogs were eating trash off the dead lawn in the common yard while a pale woman with hollow cheeks and decaying teeth sat on the curb smoking.  A young pregnant woman walked nervously to her apartment as a man grabbed her arm from behind, fixed his rageful expression an inch from her face and threatened something I couldn't make out. Three little barefoot girls ran in and out of the street unsupervised, collecting balls they kicked too far. As I saw the cars whiz by, I rushed over to persuade them to play elsewhere. Instead, I found myself flooded with the sweetest pleadings, "come over here" and "let me show you" and "guess what I did?" and "are you listening?" One girl gave me a laundry list of her doll's favorite colors, foods, and hair styles all in one breath while I scanned the neighborhood, hoping to see a parent come to check in. The girls didn't seem to be affected by the chaos of their environment, however, when I asked how they liked living there, the youngest girl tilted her tiny head back and locked her somber eyes with mine, "It's dangerous."  The oldest girl then gave me the details of a young man who was shot a couple weeks ago on their street and the agony his mother experienced when she arrived at the murder scene.
As I gave my kids bedtime back scratches that night, I thought of the three girls' exuberant smiles when they spoke of their accomplishments.  Had they returned home that evening to a well deserving kiss goodnight? Or would they put themselves to bed as some kids I've worked with had, quietly tiptoeing over used hypodermic needles, hoping not to wake their mom's abusive boyfriend? Were they checked in on throughout the night by a loving parent? Or did they pull the covers over their heads when they heard footsteps, fearing to be noticed?
Well into the night, my anxieties deepened as I thought of the defenseless kids I've worked with over the years and their stories of abuse and neglect. Even if the best nonprofits in Sacramento had sufficient resources to provide all these kids with services, they couldn't protect them against future family crisis' or disappointments.  They couldn't guarantee every child a constant shoulder to lean on when the he/she was no longer in their care. They couldn't promise every child internal strength when their battles seem impossible to bear.
My worry for these children brought me to my knees on several occasions since.  One night was especially depressing after I heard a particularly disturbing child abuse case on the news.  My mind refused to be comforted much of the night until I remembered a small painting I kept in my nightstand throughout my childhood. It depicted a company of nineteenth century pioneers fleeing religious persecution in Illinois, hoping to make a better home 1200 miles west.  With only sparse, torn clothing to protect them from the angry winter winds, they pushed what little food and supplies they had left in handcarts over the frozen Rocky Mountains. One man that traveled with the company recalled:
"I have pulled my handcart when I was so weak and weary from illness and lack of food that I could hardly put one foot ahead of the other. I have looked ahead and seen a patch of sand or a hill slope and I have said, I can go only that far and there I must give up, for I cannot pull the load through it. … I have gone on to that sand and when I reached it, the cart began pushing me. I have looked back many times to see who was pushing my cart, but my eyes saw no one. I knew then that the angels of God were there."
Immediately my mind drifted back to the local children: I imagined their ancestors nearby, steadily watching over them from an unseen world, whispering words of hope and comfort to their broken hearts, passing on the many stories of their time on earth; the seemingly impossible obstacles they overcame and the freedoms they fought to preserve for their posterity.  I imagined their desire to gather up these little ones in their arms. . .  to teach them they were created to do great things. . . and though at times they may feel like they are navigating this life without help, they are truly never alone.
If I could find a way to bring their ancestor's inspiring stories to them, the children would have an opportunity to adopt and intertwine these stories with their own, and in so doing, would likely gain great internal strength.  They would be much more prepared for life's battles, armed with the palpable knowledge of their courageous past. , , and they would never be without a families' comfort.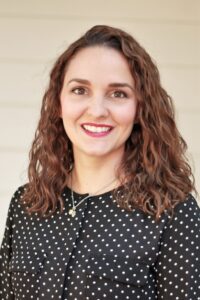 Sarah Clift
Sarah Clift is a professional genealogist who specializes in adoption and unknown parentage cases. She earned a certificate in genealogical research from Boston University and has a Bachelor of General Studies degree with an emphasis in writing from Brigham Young University. She runs her own business, Past and Present Family Research, and teaches online family history research courses for Brigham Young University-Idaho.
My Inspiration
On the way home from my childhood downtown ballet classes, my dad would listen to Paul Harvey's broadcast, "The Rest of the Story." One memorable story was why suit jackets have buttons on the sleeves. I think Paul Harvey's stories fostered a curiosity in me about the backstory of everything. Being able to understand "the rest of the story" helped me make sense of the world. It was the same in my family. I come from a long line of genealogists, so family stories were part of my upbringing. My family stories were my story, and knowing them helped me understand myself.
When people know their backstory, they understand themselves better. Early in my professional genealogy career, I was helping a friend with her genealogy, and her paternal line on her pedigree was blank. When I asked her about the empty spaces, she said, "It's a long story." All she knew was that her father had been a sailor during WWII. Using traditional genealogical research and DNA results, I helped my friend discover her biological father's identity. Since then, I have helped many people like my friend who have similar missing pieces in their stories.